Published On : 2023-03-01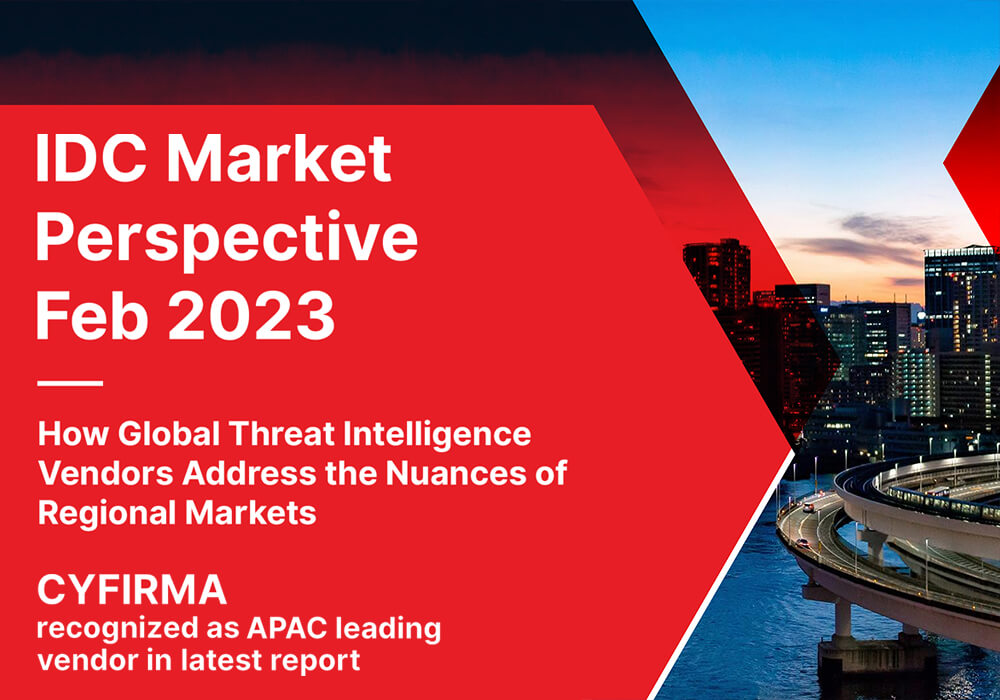 CYFIRMA has been cited and referenced in the IDC Market Perspective 2023 report on How Global Threat Intelligence Vendors Address the Nuances of Regional Markets.
The report covers cybersecurity startups outside of the US and included CYFIRMA, as well as four other companies. This IDC Market Perspective provides an overview of how different types of threat intelligence (TI) vendors offer their TI offerings and meet customer needs. Threat intelligence becomes a requisite today to empower faster threat investigations and efficacy of security operation centers, thus enhance the proactiveness of organization's cyberdefense capabilities. The report also included three detailed vendor examples to illustrate how the vendors position their TI offerings and go-to-market plans for their threat intelligence.
For details on how CYFIRMA's external threat landscape management (ETLM) platform, #DeCYFIR, serves our target market, access the full report here (gated content). https://bit.ly/3Y8E5b5