Published On : 2022-12-05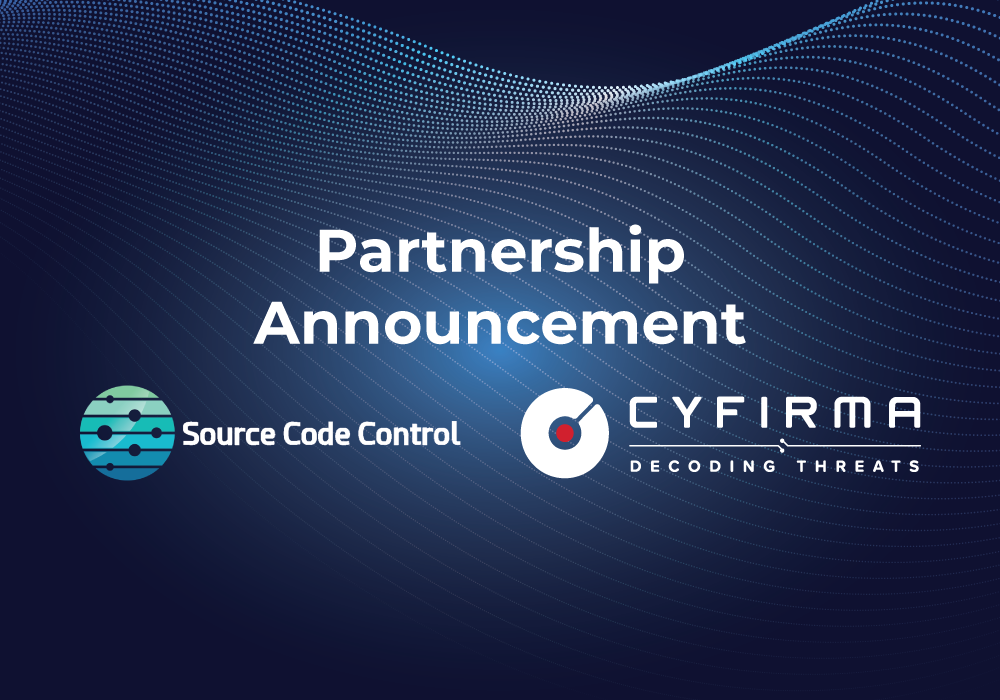 Source Code Control will leverage CYFIRMA'S intelligence-focused approach to give businesses visibility to external cyber threats targeting them with a focus on mitigating software supply chain and cloud transformation risk
Bangalore, India – 05 Dec, 2022 – CYFIRMA, the industry's first external threat landscape management platform company, and Source Code Control, the leading managed cybersecurity services provider, today announced a partnership that will combine their market-leading capabilities in service of both government and commercial businesses in India.
With this collaboration, Source Code Control, a managed services and digital transformation specialist for cyber security, cloud economics and software supply chain risks, will now extend its managed security services offerings to include CYFIRMA's digital risk discovery and protection platform, DeTCT. The expanded service offerings will help organizations in India obtain end-to-end security services that not only help protect network, systems and applications, but also obtain visibility on digital risk coming from beyond the perimeter.
DeTCT gives customers a comprehensive and real-time view of their entire external digital footprint, shadow IT and forgotten systems. DeTCT will reveal vulnerabilities of external-facing assets, configuration weaknesses in systems, network ports and cloud instances, and correlate attack surface with cybercriminals' interests, campaigns and attack methods. The platform can also be extended to show third-party threats such as those presented by suppliers and others who are connected to the customer's digital ecosystem. Combined with Source Code Control's expertise in helping customers mitigate software supply chain and cloud transformation risks, the collaboration will pave the way to using an intelligence-led model to build more secure and resilient applications.
Source Code Control will also be leveraging DeTCT's data leaks, breaches, copyright infringement and email credential leak discovery features to help customers protect their brand and reputation.
"We are excited to announce this partnership where we can further extend DeTCT's capabilities to help customers transform into successful digital businesses. Together with Source Code Control, we have the unique opportunity to give customers the complete solution of moving and operating in the cloud securely and swiftly," said Ashfakh Ahmed, Vice President of Sales, CYFIRMA India.
"This is a game changer! With the capabilities of CYFIRMA's tool in our portfolio, we will be able to manage our customers' digital risk footprint proactively. DeTCT's capabilities will help Indian corporations strengthen their cyber security profile and reduce their risk to external threats. With increasing cyberattacks and new vulnerabilities, our joint offering makes us leaps and bounds ahead of any other security operations center (SOC) provider in the market," said Gourav Tandon, Country Head of Source Code Control in India.