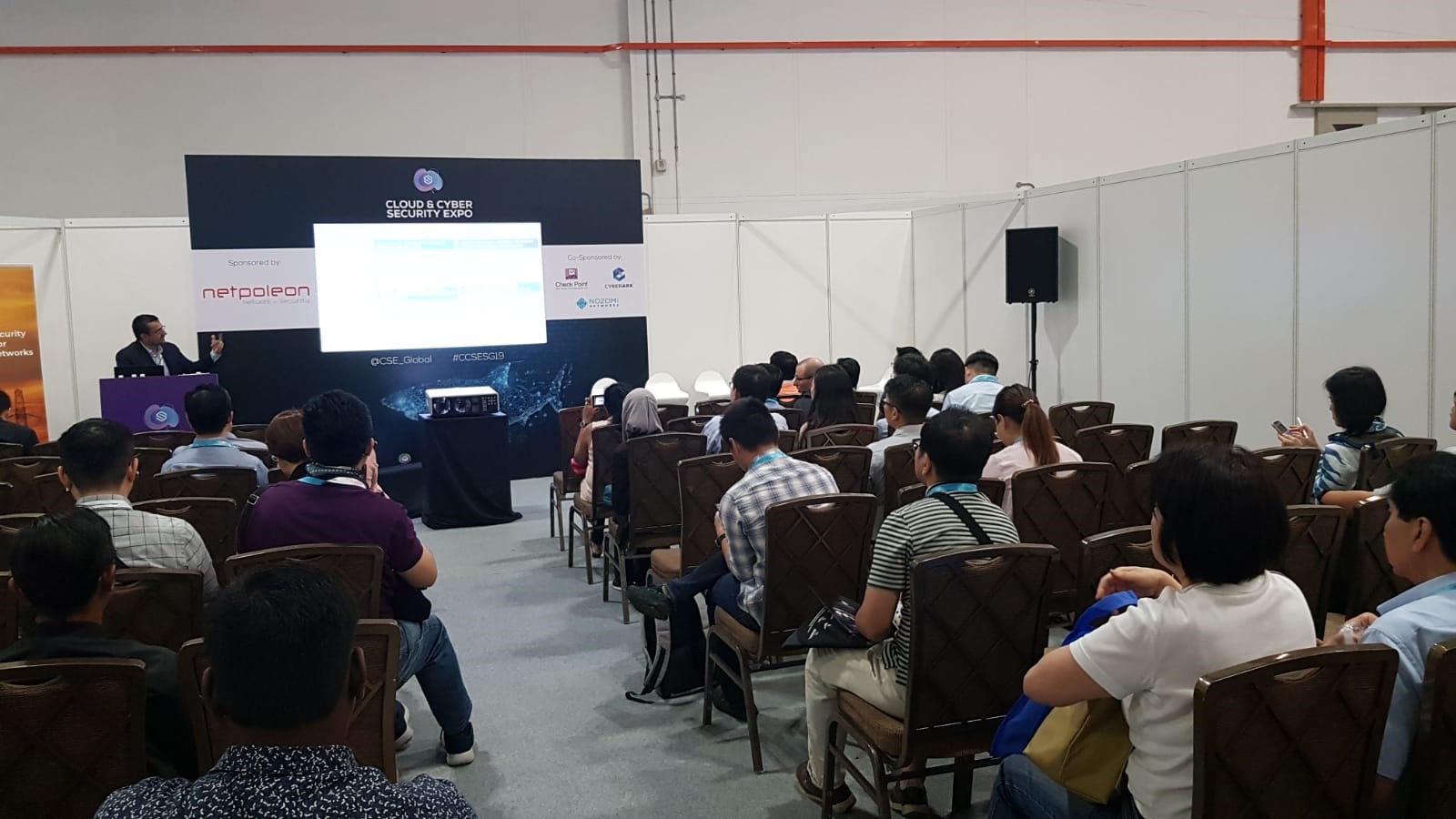 CYFIRMA participated in the recently concluded Cloud & Cyber Security Expo, on 9 – 10 October, at the Marina Bay Sands Expo and Convention Centre, Singapore. The event offered CYFIRMA a good opportunity to present its proprietary Cyber Intelligence Analytics Platform, CAP v2.0, and also featured a keynote lecture from CYFIRMA Chairman & CEO, Kumar Ritesh.
Across the two days of the Expo, CYFIRMA welcomed hundreds of eager cyber security professionals, decision makers, and enthusiasts, into its VIP Lounge area to demonstrate the CAP v2.0. Visitors were introduced to CYFIRMA's 'Outside-In' approach to cyber security, and the illustrative dashboard of CAP v2.0 featuring the broadest cyber intelligence use cases in the market.

CYFIRMA's VIP Lounge & Literature awaiting the footfalls at the Expo
DAY 1, 9th OCT 2019: The highlight of the day was the keynote lecture from Kumar Ritesh. His presentation included the following:
A detailed introduction to CYFIRMA, industry challenges and CYFIRMA's unique approach to solving them, specific reasons why organizations are choosing CYFIRMA to help secure their security landscape, and the current threat landscape in Southeast Asia, especially Japan.
An insightful look into Predictive Threat Intelligence and its applicability to organizations in the Southeast Asian region, and elsewhere.
A detailed look into the Cyber Intelligence Analytics Platform, CAP v2.0, especially the Threat Visibility & Intelligence, Cyber Situational Awareness and Cyber Incident Analytics modules.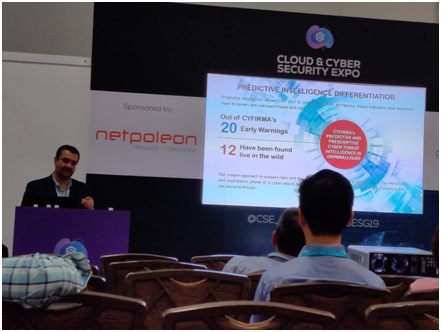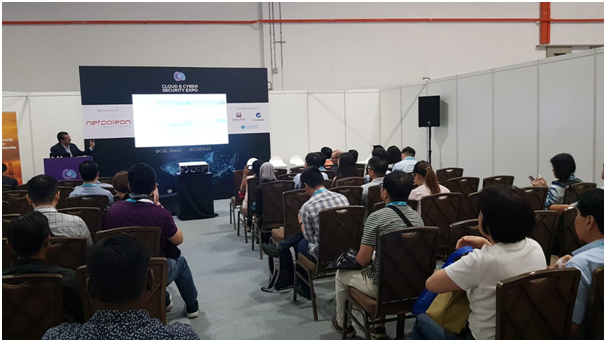 Kumar Ritesh, talking about the value of predictive intelligence
This lecture was well attended and received. Understandably, Kumar Ritesh was able to raise attention towards CYFIRMA's brand of cyber threat visibility and intelligence and its value in predicting cyber-attacks that are most likely to occur in an organization's industry or environment.
Download Kumar Ritesh's Presentation at the Expo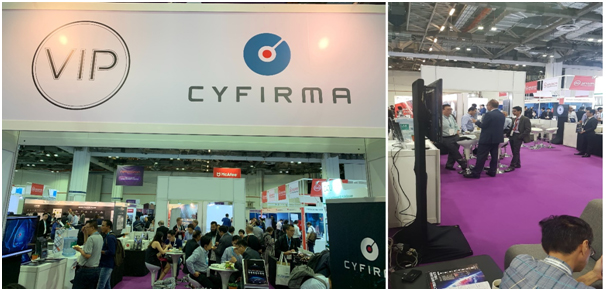 Insightful discussions around CAP v2.0 and its applicability to correct the organizational security posture
Day 2, 10th OCT 2019: The focus shifted back to CYFIRMA's VIP Lounge, and the CAP v2.0. The platform's three main modules (off the original seven) offer organizations comprehensive cyber posture management in compliance with established industry-standard frameworks. The aforementioned three modules are:
Threat Visibility and Intelligence
This module offers comprehensive multi-dimensional strategic, management and tactical intelligence, insights and latest cyber threats applicable to an organization, industry, and geography.
Cyber Situational Awareness
This module offers real-time cyber insights, trends, latest cyber news, technology, and regulatory changes, emerging cyber-attacks, vulnerabilities and exploits.
Cyber Incident Analytics
This module analyses malicious files to establish automatic correlation with threat landscape to present affiliations to any threat actors, campaigns and indicators.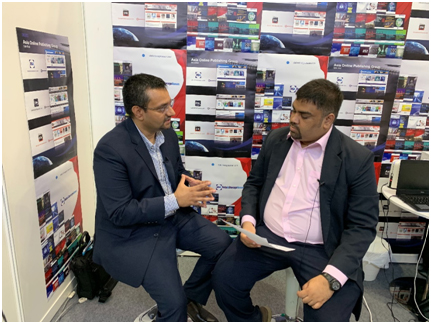 On the side-lines: Interview with CYFIRMA Chairman & CEO, Kumar Ritesh
Importantly, the Cloud & Cyber Security Expo allowed CYFIRMA to demonstrate its 'Outside-in' approach to cyber risks. This approach helps organizations understand, in time, why hackers view them as a target and are interested, the hacker's background, interests and motivation, and the hacker's level of readiness to attack alongside their potential attack strategy. As a practice, usually, a vast majority of the organization rely completely on internal security measures (antivirus, firewalls, etc.) and fail to look 'outwards'. With predictive intelligence, potential attacks can be discovered ahead of time and attacks on the organization's infrastructure and reputation can be discouraged.
Know more about CAP v2.0 and how it can seamlessly integrate with your organization's security strategies
About the Cloud & Cyber Security Expo 2019
Promoted as Asia's largest and best attended B2B enterprise technology event, Cloud & Cyber Security Expo 2019 offered security organizations a potent platform to display their up-and-coming technologies. This year, over 70 leading technology providers delivering services and solutions critical to the cloud and cyber security participated at the event.
CYFIRMA thanks all those who participated and visited our VIP Lounge at the Expo. We look forward to attending the future iterations of this event and further connecting with you at this interactive platform.