Published On : 2020-06-25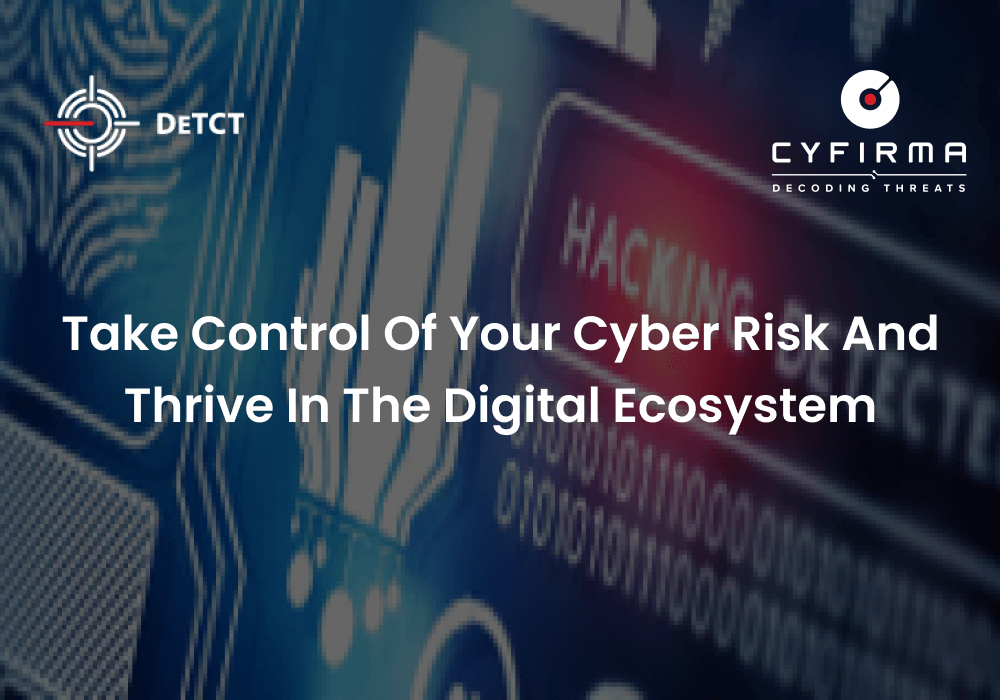 Thank you for your interest in CYFIRMA. If you would like to learn more and download our material, please fill out the form here.
Your business needs at be in peak performance 24×7. Do not let digital risk derail you. Take control of your cyber risk and thrive in the digital ecosystem. DeTCT is your essential digital risk discovery and protection platform working tirelessly to monitor hidden attack surfaces, vulnerable systems, leaked data, executive impersonation, brand infringement, and validating your patch and vulnerability processes so your cyber posture stays strong in the face of emerging threats.