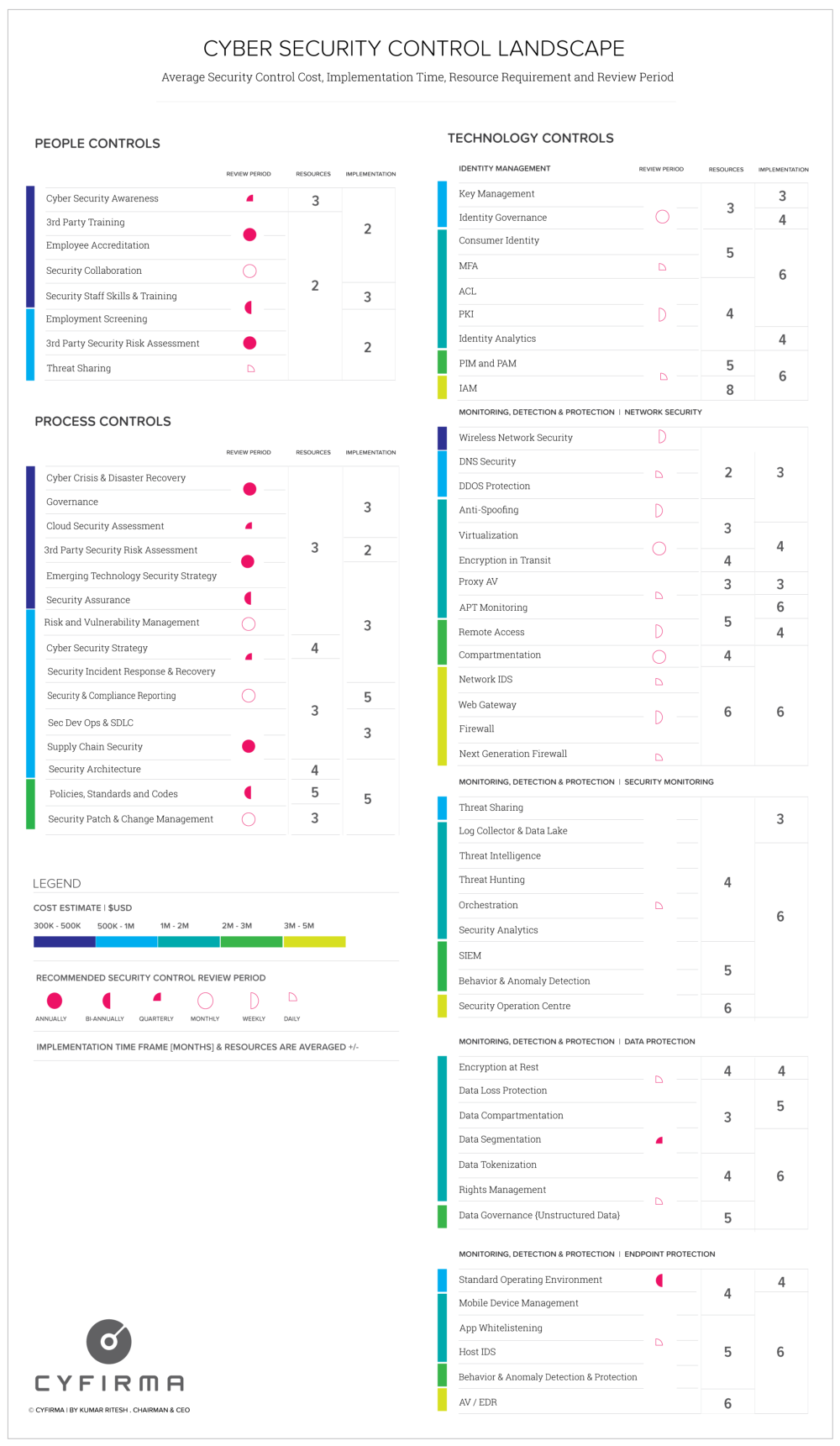 Cybersecurity Economics: While difficult to calculate the ROI of security controls, the damage caused by its absence can be catastrophic. Organizations must:
– Balance the critical drivers for installing effective security controls in an organization: cost, time and resources required for implementation, maintenance and a regular review cycle.
– Target the controls at People, Processes, and Technology as the critical parameters determining the design and operational effectiveness of the security controls.
Here's our view on:
・ Security control costs
・ Implementation time
・ Resource requirements
・ Review frequency of control logs and configurations
While there is no fit-for-all approach as customization will be required based on strategic goals, risk tolerance, budget, organization size, user and site spread, and business complexity-our suggested approach to implementing an effective security controls program is universal.